Track error rates and usage
Loupe understands DevOps concepts such as release types and environments so that it can organize information meaningfully and provide big picture insights into application health. This demo shows Loupe tracking errors and usage across versions of a desktop application.
Choose an application from your software portfolio or select your favorites
See key metrics and a summary for the current release of an application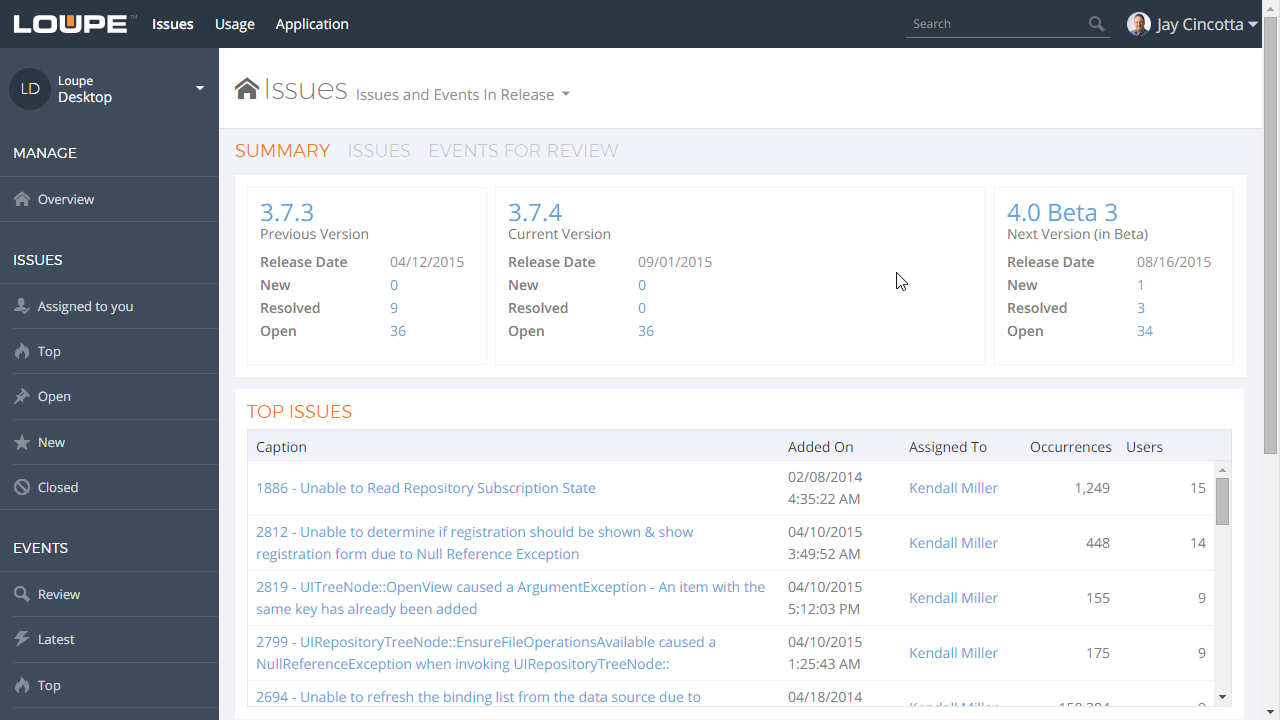 Loupe tracks app versions and lets you assign captions and release types
Loupe tracks user adoption of each release
#### Graph user adoption over time with smart filtering and grouping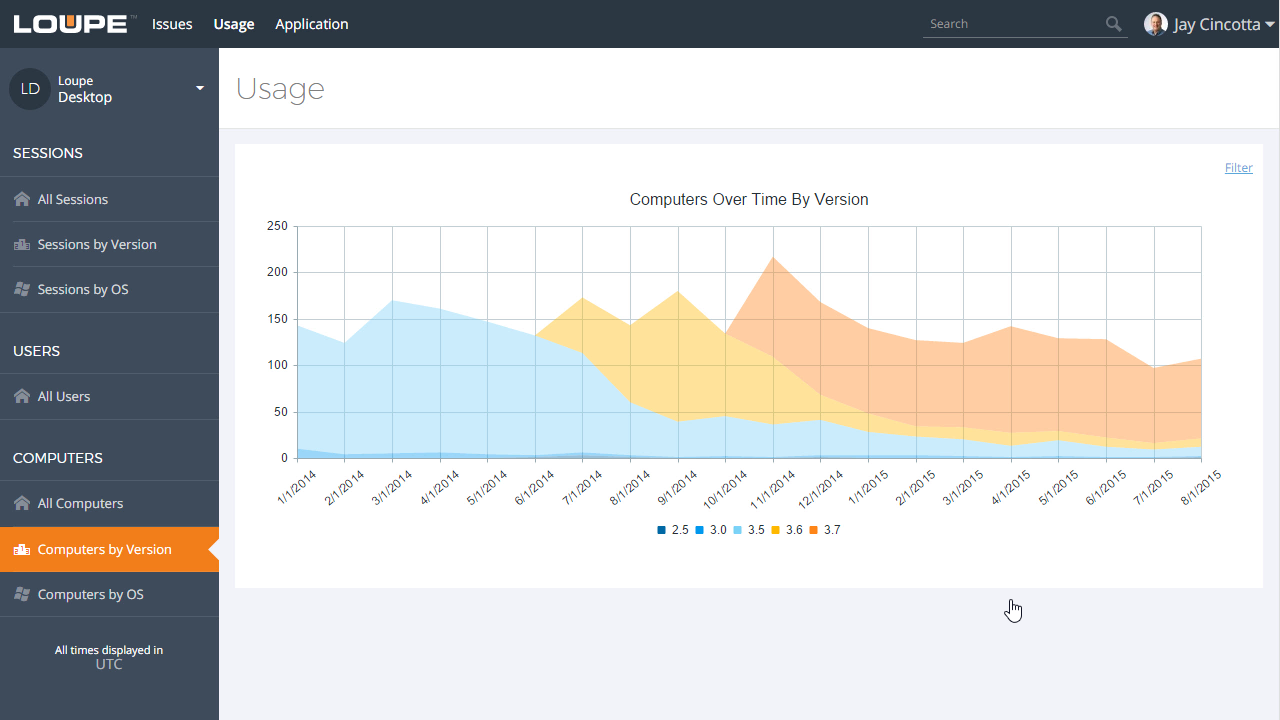 In the above demo, you can see how Loupe tracks errors and usage across versions of a desktop application. 
The first thing to note is that the Loupe dashboard differentiates between known issues and new events awaiting review.
Drilling into the app, you can see an overview of the top issues in the current release and how the count of known issues has changed relative to our previous release and latest beta.
You can also see how the latest beta compares with the previous beta and the latest internal build.
Loupe tracks application versions automatically and makes it easy to add friendly display captions and release note links.
It's also easy to track version adoption – right down to identifying who's running each build (within the constraints of your privacy policy).
You can also graph how version adoption changes over time. In the demo, we only want to consider release builds… grouped by minor version… for the past two years… grouped by month.
Version-aware usage tracking is just one small example of how Loupe shows you the big picture.