Find exactly what you need quickly
Whether you need to check one problematic computer, or you are responsible for monitoring the health of a whole suite of clustered applications running in a particular environment, Loupe will help you find exactly what you need.
Searching for specific information in your log files traditionally can take a significant amount of time (or a couple visits to your favorite search engine). With Loupe, easily search your logs with an intuitive full text search, no scripting or command line needed. For when you need more specific session results, Loupe has over a dozen different filters to further refine your search results.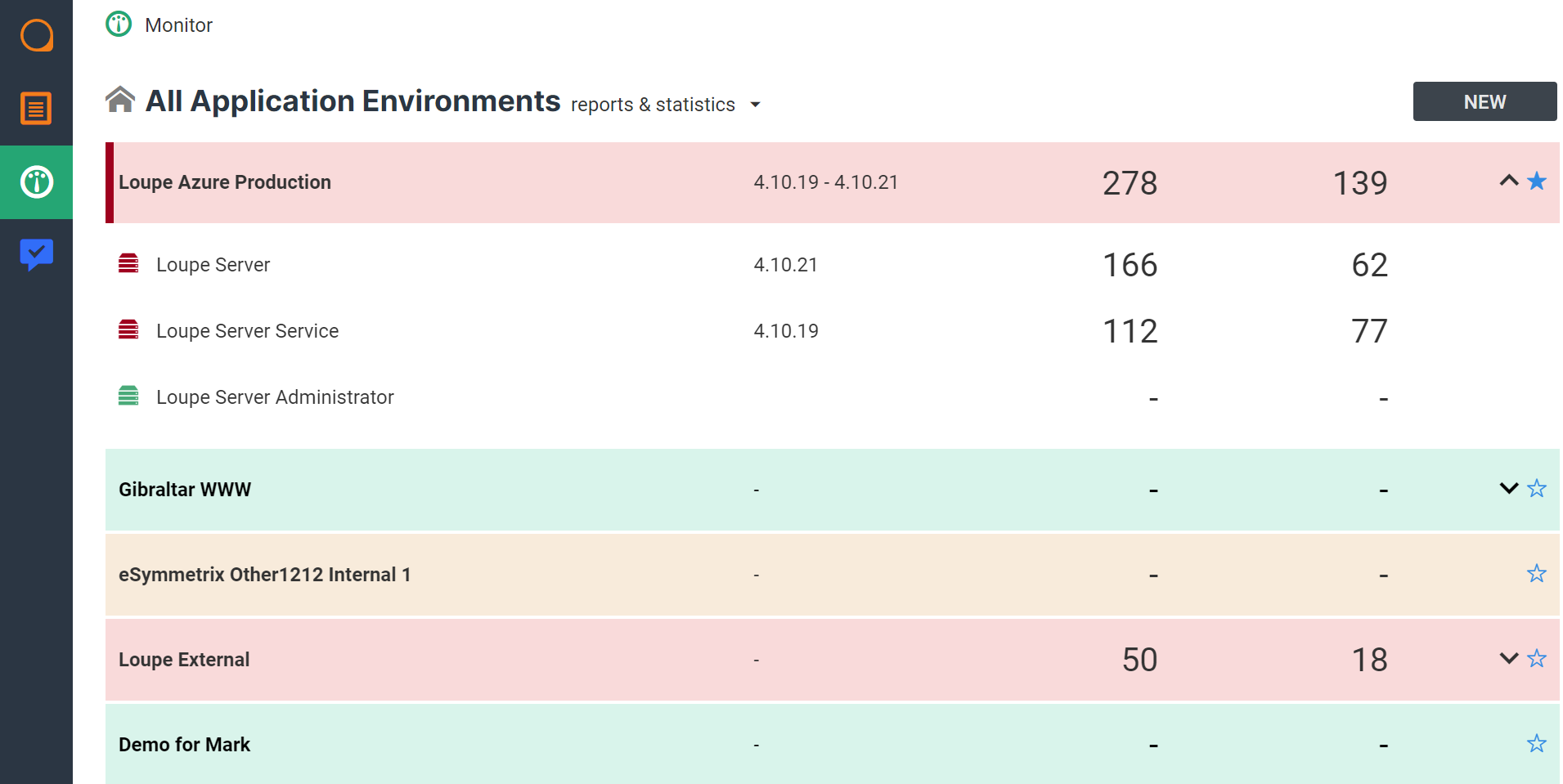 Every log you need in one location
When you have a problem in one of your environments, you are responsible for resolving it in a timely manner. This becomes a huge problem though when you don't have quick access to the data you need. With Loupe, you no longer need to worry about accessing an environment (or having anyone else access an environment) in order to get the log data. Any environment that has the Loupe agent installed is an environment you can access the log data for, all in the Loupe Server web interface.
Viewing your logs should be the least complicated part of troubleshooting when you are in a critical situation. With Loupe, you get an easy to use, cloud based, centralized logging framework. All you have to do to access your data is log in.
Know the health of your application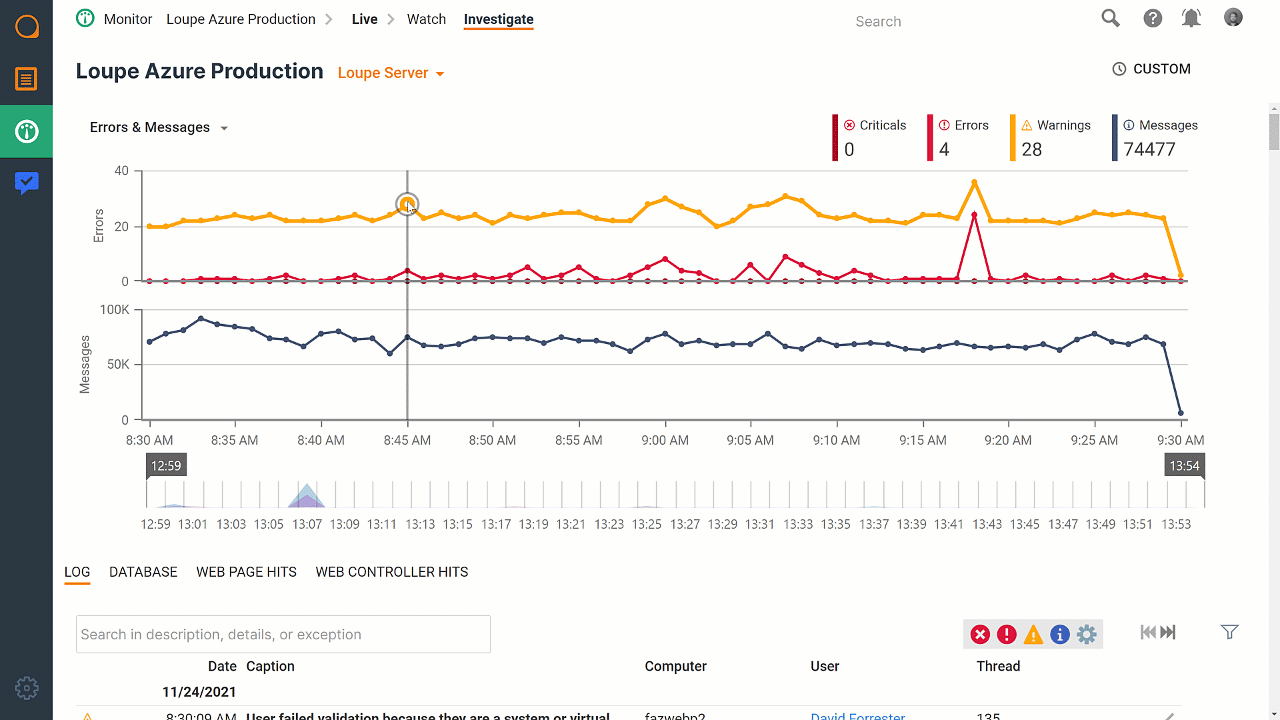 Beyond viewing logs, Loupe also provides you information on the health of your applications. Use Loupe to compare the errors in your application between versions, adoption rates for new releases, and more.
With Loupe Desktop, you can get even more information out of your session data, including performance metrics for that specific session. Know the processor, memory, and disk usage over time for specific sessions and get a fuller, more detailed view into how your applications are actually performing.