Streamline your customer support
React faster to your users' needs
Loupe's full text search streamlines customer support by making it easy to find specific users. Did someone in your office have trouble logging into the system last night? Simply look up their name, and you can access information on which applications and computers that user accessed as well as any errors they may have encountered during their sessions.
From there, easily find the exact form and method where the error occurred. Armed with those details, finding a resolution to the problem will be much quicker.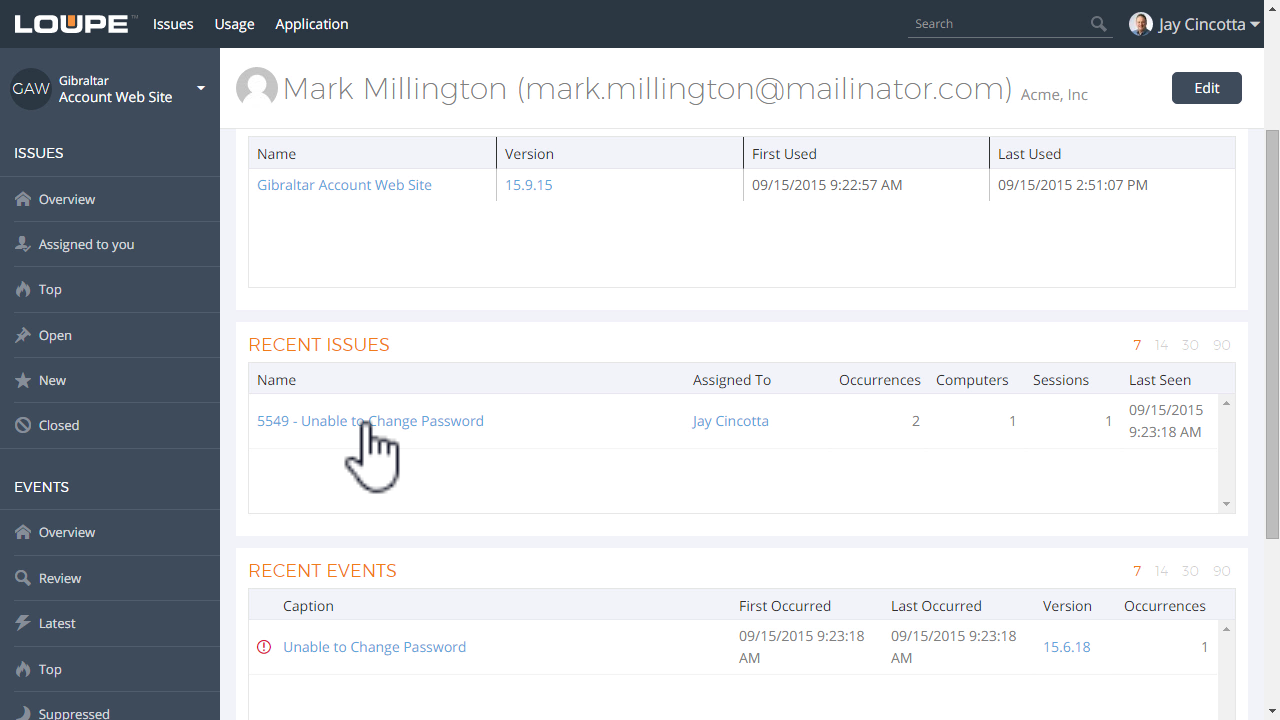 Help your users with difficult problems
Sometimes a problem will require a complex solution that will take a long time to develop. While this is the nature of application development, it puts support in a difficult position. How are they supposed to support their users in the moment?
This issue can be alleviated by making sure that support has as much information on the problem as possible and ways to lower its impact. Track the issue status through Loupe as well as who is assigned to the issue and most importantly, any known workarounds. Loupe will even help you when writing a customer support email by providing you the contact information for the user. This way, customer support can better inform their users and keep them happy even when the full fix is still on the way.
Give support the full story
Not every user is going to remember the exact sequence of events that resulted in a problem, especially after a frustrating error or situation. With Loupe, you can ensure your support staff always has access to the full story. Loupe's application user tracking saves each user session. This means you will always have accurate, detailed information to work with when resolving customer support issues and you can save your users the headache of reliving a frustrating session.