Streamline your customer support
Loupe full-text search streamlines customer support by making it easy to find users, computers, known issues, or events. Search results are cross-lined with related information. For example, after for a user, you can find out which applications and computers that user uses as well as all the errors they've encountered.
Full-text search streamlines your ability to find relevant errors, users, sessions and computers
Loupe tracks which users are impacted by each error
Search can find all logs and errors associated with a particular computer
Search results include known issues
A unique event is a group of similar error occurrences
A log event is a group of similar errors from a single application log
Full-text search indexes all event details, not just caption
Loupe tracks all the errors encountered by each of your users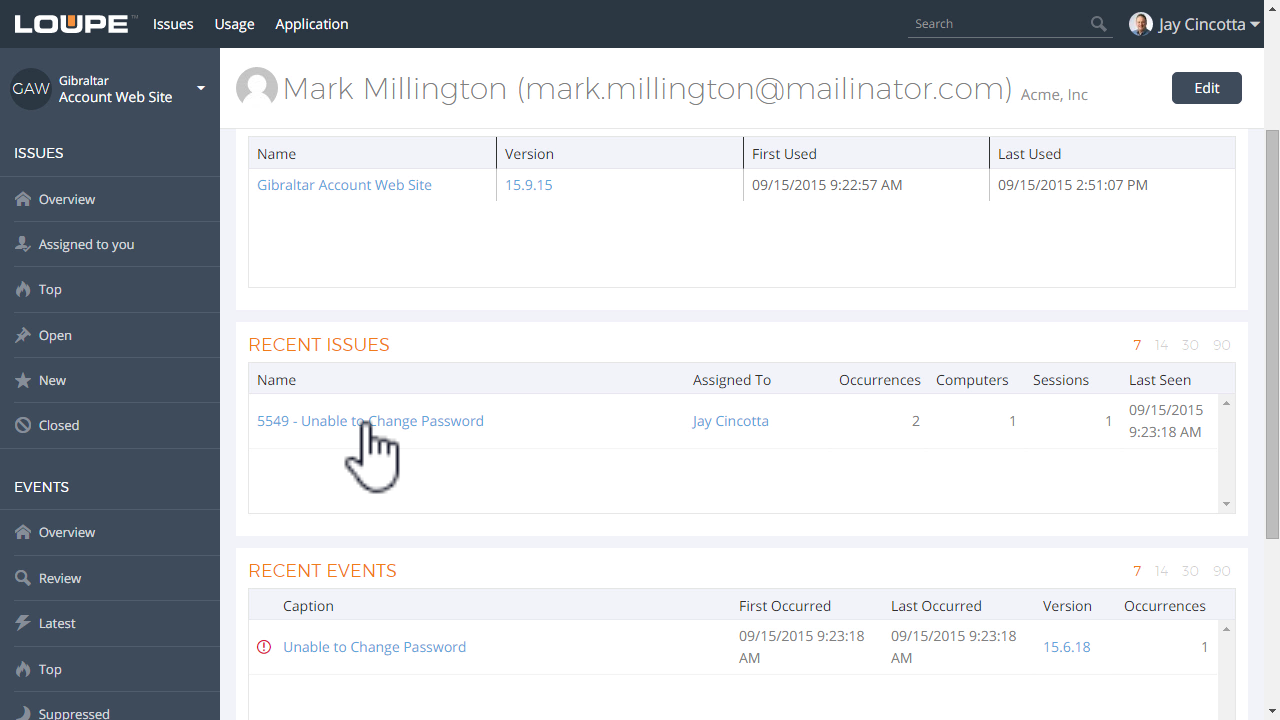 Full-text search accelerates your ability to analyze and resolve errors
Loupe's Exception Analysis pinpoints the problem and the exact form and method where the error occurred. Armed with those details, fixing the code is easy.
You can resolve the issue knowing that Loupe will automatically reopen it should this error reoccur in a later build.
Loupe even saves you time writing users a follow-up email by providing you their contact info.
To recap, Loupe's full-text search saves time finding important information. Loupe also saves time assigning, resolving and following-up on problems. 
Full text search is just one way Loupe streamlines customer support.